THE60 Round 2 spots have two layout option, HHKB and WKL.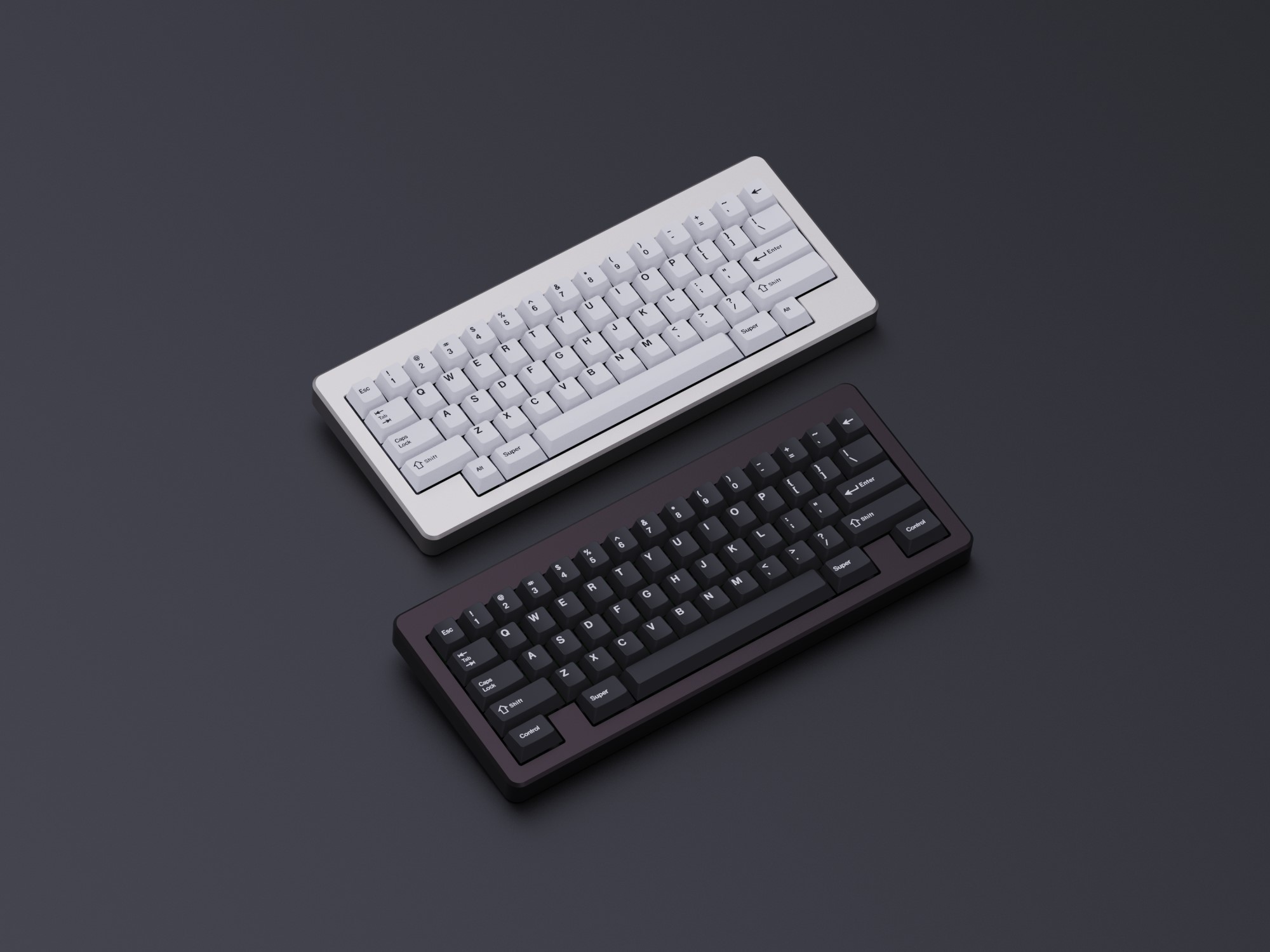 Layout supported:

40Mania Layout(Add-on option):

This round of THE60R2 spots have some quality issues listed below:
The edge of the bottom has flaws.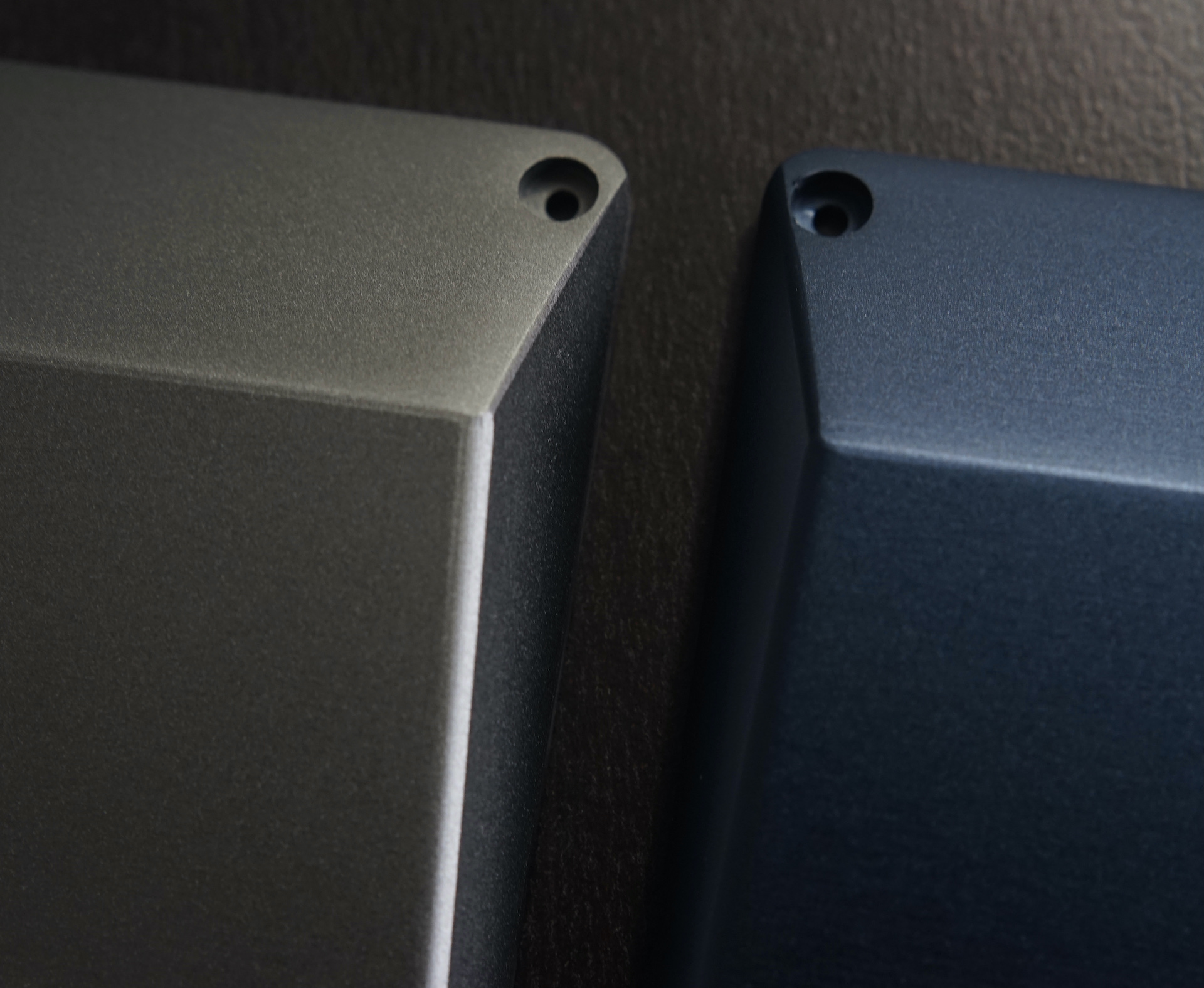 Some top housings may have some slight strips after anodizing.

The screw holes of the bottom have been broadened, which may cause some flaws.

Some CNC flaws maybe exist inside the top housing。
Due to those quality issues, the price of this spots will drop from 280USD to 240USD.
Black
Dark Blue
Gray

(out of stock)

Midnight Green
Pink

(out of stock)
Updated on July 25: Gray HHKB are b-stocks left only with 20USD off.
Aluminum tophousing.
Aluminum bottom.
Soldering PCB.
Aluminum plate.
PVD brass weight.
EVA Foam between plate and PCB.
EVA Foam between PCB and bottom
Screws and rubber feet.
All kits come with standard layout PCB and plate. 40Mania PCB and plate are add-on option.
THE60 is QMK supported. The kit weighs 1.7KG.
Spots price 280 240USD, PayPal fee and shipment fee excluded.
Total: 240USD+Shipment Fee+4.4% PayPal Fee
To most of areas, it will be 240+54+4.4%*(240+54)=306.9  294 USD
Shipment fee is adjusted to 54USD from 2022/5/7. (OG 50USD)
Started on 7/24, PayPal fee is no longer applied.
Extra PCB 20USD.
Extra aluminum plate(Grey): 15USD.
The 40Mania PCB or an extra PCB is 20USD.
Aluminum 40Mania plate(Grey): 15SUD.
Also the plate file is provided, you can choose to cut your own plate.
In order to keep the package light weight and compact, all kits will be pre-assembled and packed in one box. The plate and PCB are fixed with screws in the case.
All kits sold are in normal condition if not listed as b-stock.

Some tiny small flaws may be inevitable, please reconsider the purchase if you are very sensitive to that.

The weight fit very tight to the bottom, it may not be able to be taken off after assembled. 
All PCBs will be fully tested before shipped out.

The package will be sent to carrier within 7 days after paid. Tracking number will be provide after that.
Please pm Jacky in Discord with your color and layout option choice, PayPal email address, country and zip code, phone number. First come first sale.