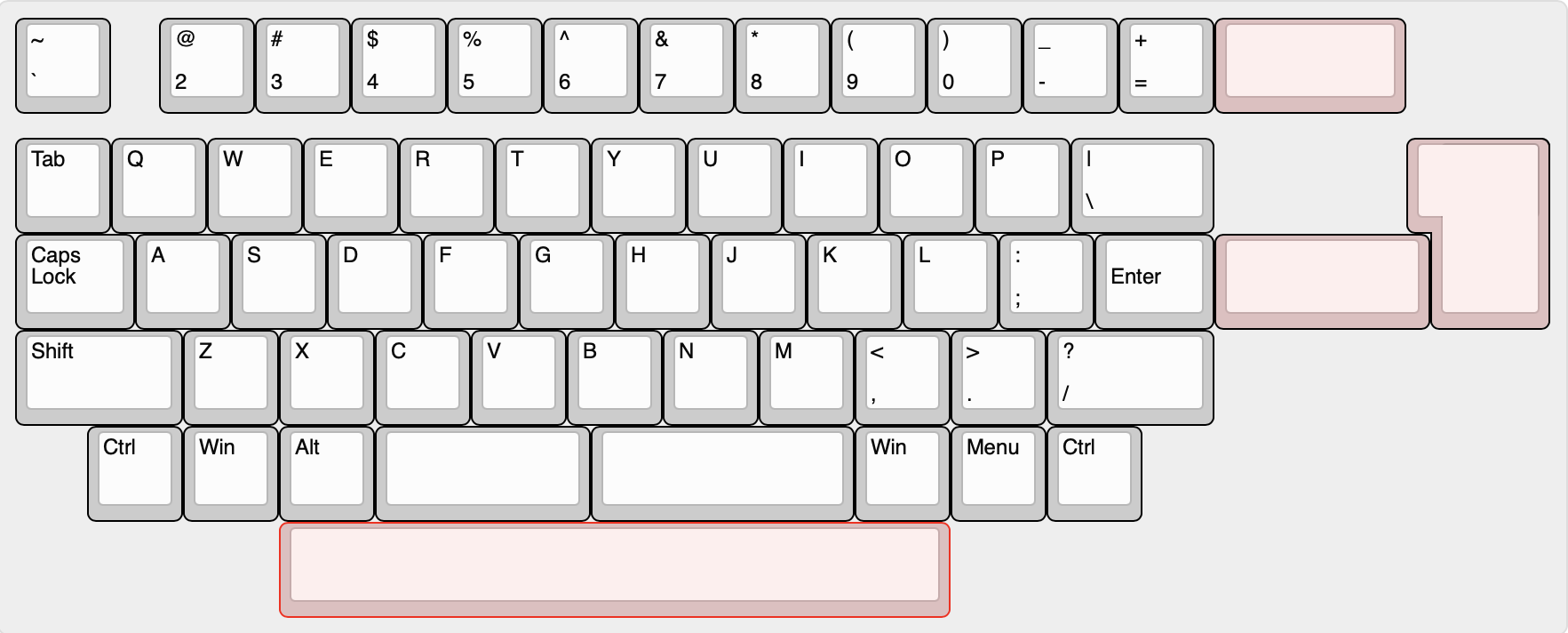 Hotswap PCB only has the layout of the white area.
Case option
Aluminum tophousing + Aluminum bottom                  220 USD     
PCB option
Staggered Solder PCB                                       28 USD  25 USD
Staggered Hoswap PCB                                     28 USD  30 USD
Ortho Solder PCB                                              28 USD  25 USD
Plate option
Aluminum plate (Black)                                     18 USD  10USD
The anodized plate stocks left may have small flaws on the surface.
FR4 Half Plate for Solder                                      8 USD
PC Plate for Solder                                               15 USD
PC Plate for Hotswap                                            15 USD
PC Plate for Ortho                                                 15 USD
Accessories
EVA Foam between plate and PCB.
EVA Foam between PCB and bottom
Screws and rubber feet.
Tophousing and bottom option, PCB option and Plate option must be included in one order. Extra PCB and Plate are same price as listed.
Total price is price of options you choose and includes PayPal fee and shipment.
For example, if FR4 plate is chosen, the price will be
220+28+8=256 USD
Total amount: 256 USD+Shipment Fee+4.4% PayPal Fee
For aluminum version to most of areas, it will be 256+45+4.4%*(256+45)=314 301 USD
Started on 7/24 PayPal fee is no longer applied.
In order to keep the package light weight and compact, all kits will be pre-assembled and packed in one box. The plate and PCB are fixed with screws in the case.
All kits sold are in normal condition if not listed as b-stock.

Some tiny small flaws may be inevitable, please reconsider the purchase if you are very sensitive to that.

Due to limit capacity of order process, time spent to send out the package could not be guaranteed. Tracking number will be provide.
PM Jacky on discord. Please include your detail options, your country and zip code, your paypal email address and phone number for delivery.