Bolt was born in 2020 first as an acrylic kit. The aluminum version has been planned for a long time and now it's finally here. 
Aluminum bolt is a top mounted kit.
PM Jacky on discord. Please include your detail options, your country and zip code, your paypal email address and phone number for delivery. 
During the manufacuring of keyboards, some small flaws of the products are inevitable. Some flawed stocks will be sold as b stocks later, but normal condition stocks may still have very small flaws. If you are very sensitive to flaws Please reconsider of placing orders.
Case colors:
E-White

(out of stock)

              
E-Pink (b stock only)       
E-Yellow (b stock only)    
E-Beige

(out of stock)

        
Anodized Blue

(out of stock) 

Anodized Red

(out of stock) 

Anodized Purple

(out of stock)    
The case includes aluminum top housing and bottom.
Please check discord server to see the stocks available
PVD brass weight options:
Silver

(out of stock)

             
Rose gold

(out of stock) 

  
Rainbow          
PVD Rainbow has a ramdon color sheme.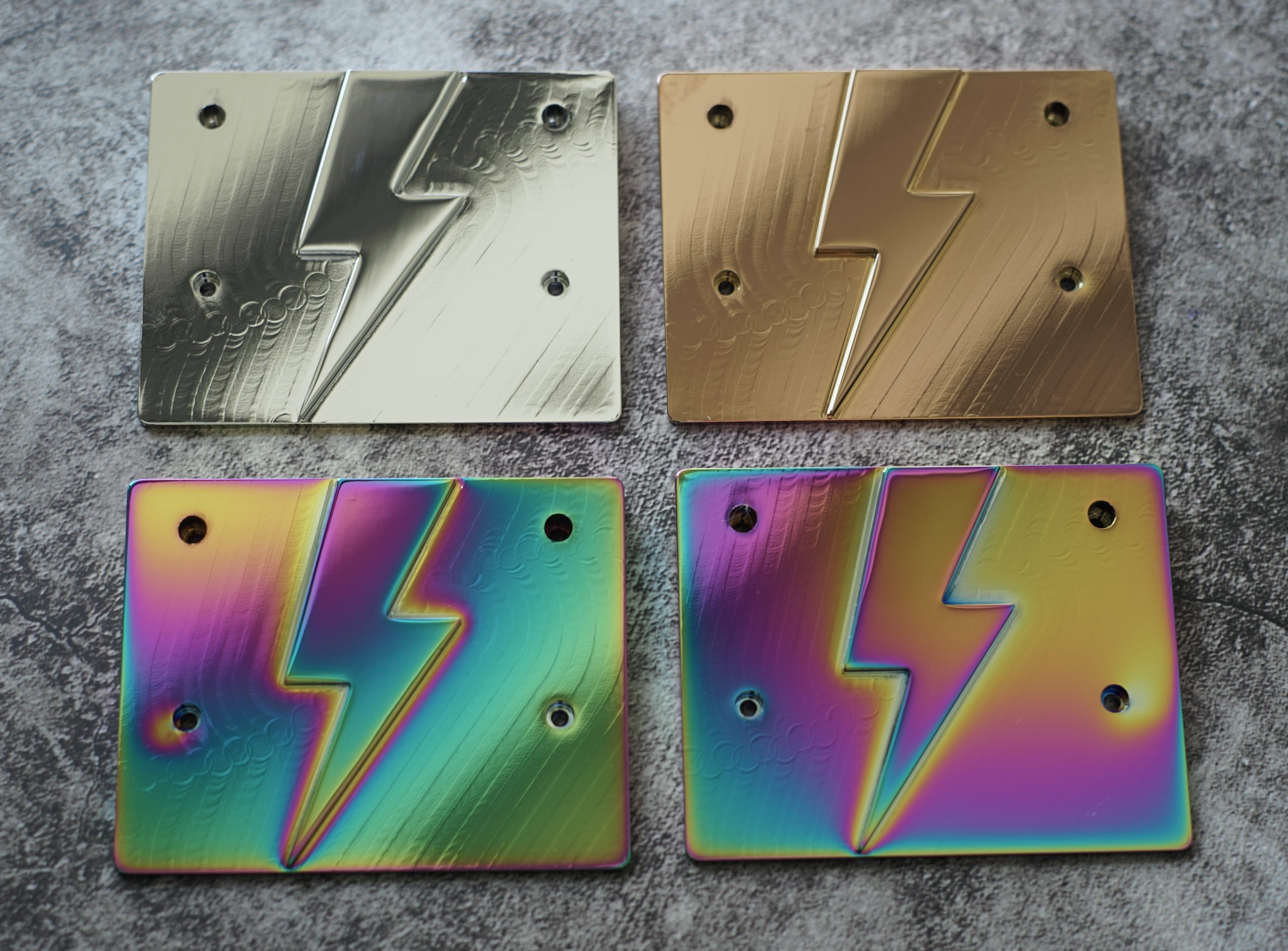 The kit weighs 1.1kg.
QMK/VIA/vial.
Default firmware is VIA.
Plate options:
Aluminum Plate (Anodized in Black)
PC Plate
Bolt solder PCB layout:

The white part is the hotswap layout. 
All PCBs have 1.6mm thickness, and support screw-in(PCB) stabilizers.
Hotswap PCB uses pink Kailh sockets.  
Hotswap PCB has mouse bite on the edge.  
EVA Foam between plate and PCB.  
Foam between PCB and bottom.      
Screws and rubber feet.                 
Accessories will be included in the kit by default. 
Total price for the kit before shipment fee is
With solder PCB         260 USD
With hotswap PCB      270 USD
The kit includes anodized/E color case, aluminum/pc plate and PCB. 
Other options
Extra Plate                              15 USD
Extra Solder PCB                     20 USD
Extra Hotswap PCB                  30 USD
Shipping rate to US, Canada UK, Australia and some of EU countries is 45USD. For other countries, shipping rate will be confirmed when invoicing.
Total price for the kit for example:
Solder version to US 260+45 = 305 USD
All kits sold will be shipped by SF Express. You can check the actual shipping rate here: https://www.sf-international.com/us/en/dynamic_function/price/ . The origin is China/Guangdong/Shenzhen/Nanshan

The shipping rate to US, UK, Autralia and some countries in EU are within the same range, they will be charged a standard rate of 45USD for one kit. But if another items are added, the shipping rate could be changed.
For other coutries, shipping rate will be different. For example, shipping rate to most of Asian countries will be lower. You can PM Jacky to check shipping rate.
In order to keep the package light weight and compact, all kits will be pre-assembled and packed in one box.